The cafe: effective retail marketing?
by Apple Lam
Coffee culture has been a hit in Hong Kong for over a decade now, whether it means truly enjoying that shot of espresso, lounging around in a cafe and chatting with friends or spending time alone with a book or a laptop while taking periodic sips from a coffee cup.
Retail stores are harnessing the power of coffee culture to draw in crowds by building in-store cafes.
Late last month, local bookstore Page One opened an integrated concept store at Harbour City, featuring a cafe and a restaurant.  Other bookstores that include cafes in their retail offerings include Taiwanese bookstore Eslite and local bookstore Commercial Press.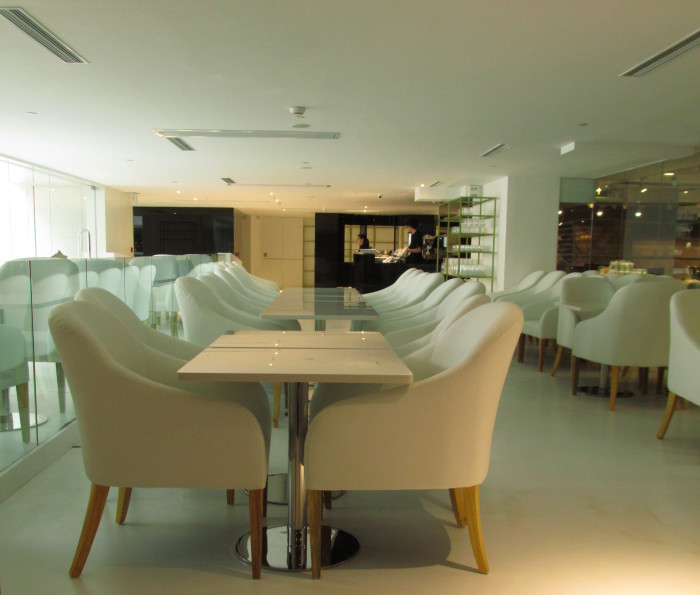 Other types of stores have also jumped on the bandwagon.  In August, Marks & Spencer opened its Cityplaza store which includes a cafe serving hot food and beverages. Muji's Causeway Bay store also showcases a cafeteria while Swedish furniture giant IKEA has long used cafeterias to complete its family-friendly brand image.
But if customers visit a store just to frequent its cafe, the coffee shop has the potential to take away from the store's core business, whether it is the sale of books, stationery, clothing or furniture.
Is the coffee shop really an effective marketing strategy?
Case #1:  Commercial Press
Are there many other cafes nearby competing for customers?
Janice Yip, general manager at local bookstore Commercial Press, says it depends on whether there are many cafes in the shopping mall or district within which the store is located.
Commercial Press currently has two in-store cafes – Bookaffe run by an operator in its Shatin store and Bookaccino run by Commercial Press in its Tin Shui Wai branch.  Bookaccino is relatively new, having just opened its doors in August whereas Bookaffe is almost two years old, having opened in December 2012.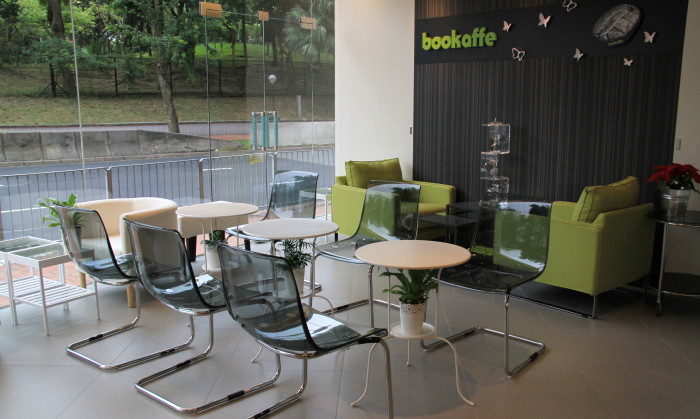 Bookaffe has brought more foot traffic to the Shatin store, according to Yip, but because it can only seat around 10-15 people, its main function is to provide a place for customers to sit down if they get tired during book-browsing.
There are also a plethora of cafes available in the shopping mall New Town Plaza where the Shatin store is located, meaning that customers have more options when looking for that much needed cup of latte.
"Bookaffe provides a good experience for our readers and helps us maintain an emotional connection with our customers.  However, we did not see a direct boost in sales after opening the cafe," Yip said.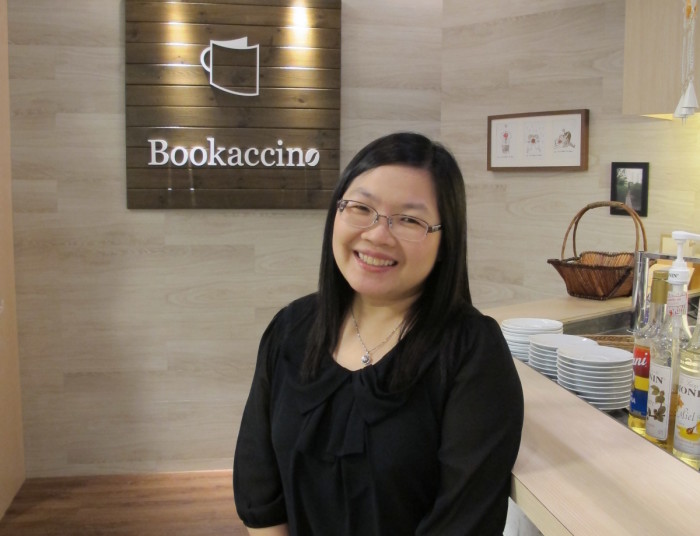 In contrast, there are much fewer cafes in the Tin Shui Wai neighbourhood where the store housing Bookaccino is located.
Yip said, "Our Tin Shui Wai store is quite new so we can't measure an increase in sales in such a short period of time.  But we believe that if readers really like our cafe there, which is double the size of the cafe in Shatin, it will encourage customers to visit us often and this will ultimately drive up sales."
The Tin Shui Wai bookstore is also more than double the size of the brand's former 12-year-old bookstore in the Tin Shui Wai district, which spanned 2,000 square feet.
"More books could have been displayed in the new Tin Shui Wai store but the district's market for books is not yet mature.  The readers are relatively young, meaning that the range of books demanded by this market is smaller compared to the Shatin market," Yip said.
"That's why we prefer to incorporate a cafe instead of using the same space to display books."
Brand-building versus selling the core products
The idea of opening a cafe in the Tin Shui Wai store came from both Commercial Press and the developer which owned the store space.  Meanwhile, Sun Hung Kai Properties, the developer that owns New Town Plaza, requested that the bookstore open a small cafe when its rental contract was up for renewal.  The cafe, rather than shelves of books, is visible through a window facing the road.
But Bookaffe is not the first coffee shop opened by Commercial Press in Hong Kong.  The brand opened a cafe in 1999, as part of its flagship store at Star House in Tsim Sha Tsui, before coffee culture became commonplace and prior to Starbucks' debut in Hong Kong in 2000.
However, when its rental contract at Star House ended, the brand closed the store in 2007 and moved the Tsim Sha Tsui store to Mira Mall without a cafe.
The re-opening of cafes in Shatin and Tin Shui Wai stemmed from a desire to build a younger image for the brand.
Yip said, "This is our 28th year in Hong Kong and we want to keep up with the times and project a younger, more trendy and lifestyle-oriented brand image.  A cafe can provide the space for readers to sit, read, think and share their thoughts with others and gives our bookstores a more human touch."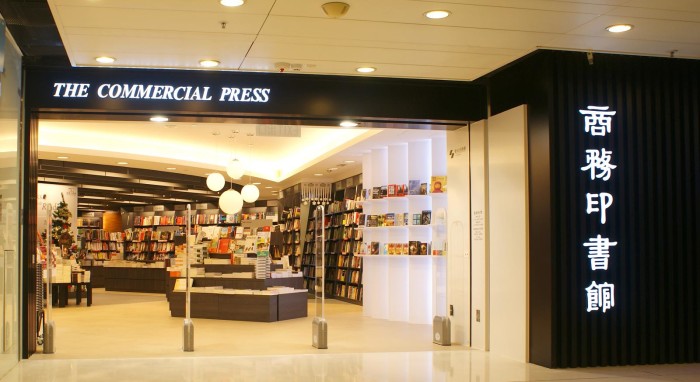 Yip says even in bookstores with cafes, the focus will still be on their core business of selling books.
"In Eslite, the coffee shop and books are separate, while the theme of the Kubrick cafes is more about films.  The Page One Harbour City store is enormous and there's even a restaurant – that has a very different effect on their brand image.  We insist that books will be our focal point – cafes are just there to provide support," she said.
"We are hoping to do more events in Bookaccino that are not just related to arts and culture.  One idea is to bring Hong Kong authors into the Tin Shui Wai store to give talks, especially because these talks are usually held in the city, such as Tsim Sha Tsui and Causeway Bay, and it is expensive for Tin Shui Wai residents to travel to these districts."
The brand would also like to work with community service providers in Tin Shui Wai and local residents to organise events such as photography exhibitions using photographs taken by residents, and to ask retired principals and teachers to run homework and storytelling workshops for children living in the district.
Should the brand operate the cafe itself or delegate the work to an external operator?
In the case of Commercial Press, it made the decision on whether or not to operate the cafes itself based on the experience of the operator and the function of the cafe within the store.
For example, the operator of the Shatin cafe Bookaffe has the desire, funds and experience to operate independently of the bookstore.
Meanwhile, the staff running Bookaccino in Tin Shui Wai is much younger and the cafe would provide an entry point for the bookstore into the local community, becoming a venue for events.  Investing directly in the Tin Shui Wai cafe makes it easier for Commercial Press events to be organised at that venue, says Yip.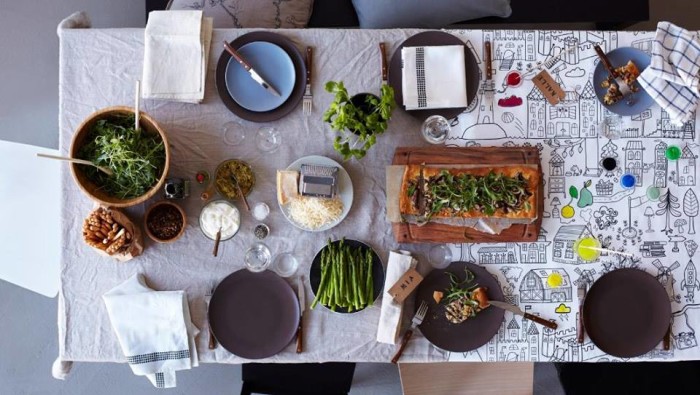 Case #2: IKEA
IKEA has long incorporated cafeterias into its spacious showrooms, usually decked out with its own furniture.
The first reason for having a cafeteria in a showroom is to provide a place for family members to discuss home furnishing ideas.
"The restaurants at IKEA provide a place for families to take a break during their visits to IKEA stores or to discuss among themselves the different ideas they have regarding home furnishings," an IKEA spokesperson said.
"We would like to create the feeling of being at home, surrounded by people and things they love."
But it is also a destination for food showing that the brand has something else to offer apart from furniture.
"IKEA restaurants play an important role to complete the IKEA experience.  The shopping experience goes beyond just home furnishings; it's also about offering an accessible destination for food and beverages."
[Image]: Shutterstock